Cleaning Services Provided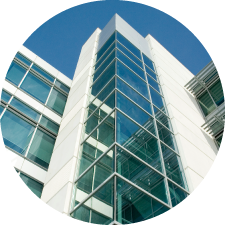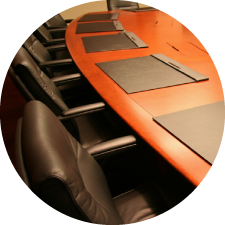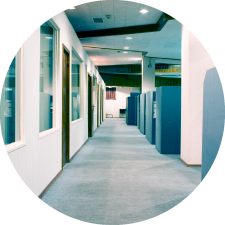 Our services include:
Daily Office Cleaning
Our daily office cleaning is tailored to the client's specific requirements; we can create bespoke packages that include additional facility support services to provide clients with a one-stop-shop for all their cleaning and facility needs.
With over 40 years of experience, we understand the importance of a clean working environment and are dedicated to providing a high quality service.
We are very proud of our excellent reputation for high quality workmanship, and feel our company has vast experience in the commercial cleaning and support service industry, recognising the high standard required in presentation to your premises.
Retail Cleaning
Major Cleaning understand the difference between retail cleaning and other commercial sectors, in particular the large footfall from members of the public, which can present its own set of challenges for any retail or shopping centre manager. We recognise that the key to a successful contract in retail cleaning is to identify the correct equipment to deal with all types of floor coverings and structural finishes.
We understand the need to keep all circulation areas clean and presentable without causing any disruption to the general public. Our on-site teams are highly trained and able to interact confidently with your customers when required. The safety of your staff and customers is paramount, and we adhere to a range of regulatory measures to ensure this is always maintained – making every retail experience an enjoyable one.
Education Establishments
Major Cleaning have been providing cleaning services to schools, colleges and universities for many years and appreciate the specific needs of these contracts.
With contracts at various educational sites, we understand the constraints of school budgets and offer a cost effective, complete service across all aspects of school cleaning.
We realise the importance of a safe, clean working environment for both pupils and staff and offer a bespoke cleaning solution tailored to the individual needs of each school and college. Highly experienced in periodical cleaning during non-term time, we can undertake specialist services such as carpet cleaning, window cleaning and the deep cleaning of hygiene and kitchen areas as well as maintaining all types of specialist flooring.
Healthcare Cleaning Services
Major Cleaning has been providing cleaning services to many Doctors Surgeries, Dentists, and Hospitals for many years
Major Cleaning understands the importance of fighting infection and creating spotless hospitals, wards, doctors' surgeries and departments and this is top of our agenda.
With a fresh approach to hospital and healthcare cleaning, substantial training and quality monitoring, and cutting-edge equipment, we improve patient environments, create smarter ways of working and protect our client's reputation.
Washroom and Hygiene Services
We understand that the cleanliness of washrooms and hygiene areas is a priority for all establishments. We supply a comprehensive range of services to guarantee a safe and hygienic environment for your staff, visitors and customers.
Our daily cleaning schedule can include more specialist deep cleaning tasks, whether it be the removal of scale or water markings, we are fully equipped to provide a fast, efficient service as part of a scheduled periodic contract or one-off solution.
In partnership with our preferred supplier, we also offer competitive rates for aircare, vending and sanitary disposal.
Waste management and recycling
Reducing the carbon footprint of a company and the constant pressure to recycle is growing. Businesses are aware that waste disposal can cost as much as 5% of their annual turnover. Therefore, to recycle as much as possible and avoid the ever increasing levies on landfill tax not only makes sense, it is a positive action for the environment.
Major Cleaning are equipped and ready to help with a wide range of recycling services from plastic and glass to cardboard and batteries. We work in conjunction with our preferred supplier to bring you a comprehensive service for a complete waste management solution.
Day Time Cleaning Janitors Supplied
We can provide staff throughout the day to assist with duties around your building from the cleaning of toilets, kitchens and tea areas plus the replenishing of janitorial products and waste removal.
Also our day time operatives can set up Meeting rooms and clean after use, plus help with post room duties and light maintenance work as needed.
With the use of our daytime staff we will cover all holidays and sickness to guarantee you will always have someone there.
Janitorial Supplies
As well as providing a wide range of cleaning services, Major Cleaning can also support your facilities team by supplying all janitorial products. We only use janitorial products which are highly effective and specifically manufactured for the cleaning industry.
Every cleaning operative is trained in the correct handling and use of these products and all our sites have a complete list of data and assessment sheets for every product, adhering to COSHH regulations. Our products are all environmentally friendly and, where possible, are concentrated to be diluted for use, therefore reducing packaging.
We also provide a wide range of consumables including toilet rolls, hand towels and soap. Our janitorial suppliers have an active sustainability and environmental policy and offer a wide range of dispensers that can be supplied and fitted free of charge to update your washroom area.
Window Cleaning
Whether there's a requirement for cherry pickers, a ladder-less pure water-fed pole cleaning system or abseiling, every means of access is possible. Following a site survey we evaluate the safest, most cost effective method of achieving the desired result.
Work only begins when we have carried out a full risk assessment and method statement, agreed any potential hazards and how they will be approached. Both the customer and operators are supplied with this information to ensure that the procedure is safely carried out.
Hard floor and Maintenance
Hard floor surfaces are many and varied but our specialist teams are experienced with them all, including:
Safety / non-slip, Wooden, Vinyl, Marble, Resin, Tiled, Concrete.
Flooring takes a punishing amount of wear and tear so whether the requirement is stripping and polishing, sanding and sealing or waxing, we guarantee that the correct methods and maintenance programmes are in place to consistently produce a high quality finish.
Carpet and Upholstery Cleaning
Carpet cleaning is also a mark of our expertise, vastly prolonging the life of client's carpets. This is all down to our maintenance programme, whereby parts of the carpet are cleaned on rotation while stains in other areas are taken care of as they are seen. No stain has the opportunity to build up and the entire carpet gets an agreed number of cleans per year. This programme, combined with the Prochem® cleaning system, ensures the longest life possible from your investment.
Key Holding and Alarm Response
At Major Cleaning we provide security services to our customers that include opening and closing of premises and Alarm response were we will deal directly with any alarm call outs or issues relating to the security of your premises.
We charge a call-out fee and then a fee every hour we are on site dealing with the issue, the customer is only charged when there is a call out rather than being charged a monthly fee.